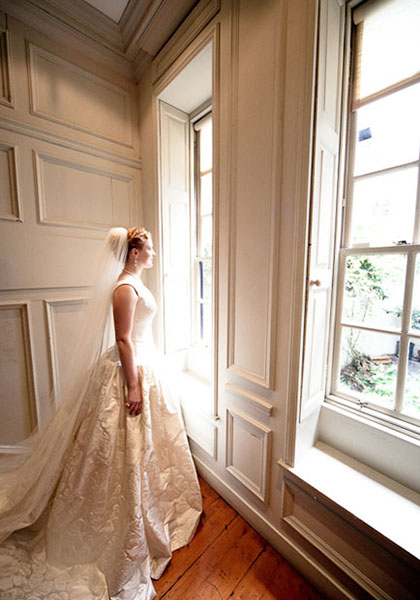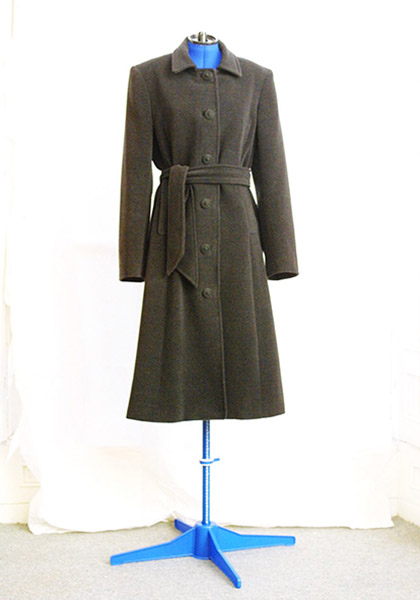 Anne is a Dublin based dressmaker and designer of bespoke clothing for women. She has a wealth of experience in designing and making a range of made-to-measure occasion wear.
Anne studied at the Grafton Academy in Dublin and furthered her study of Pattern Drafting and Dressmaking in Milan. Anne has worked with a number of Ireland's leading designers including Ib Jorgensen and Jen Kelly. She has also developed a keen interest in the creation of Costume and Vintage garments through working in the costume department of The Abbey Theatre.
Today Anne works from her studio in Grand Canal Quay where she now specialises in creating beautiful bespoke clothing for women in a variety of styles including simple skirts, evening dresses, wedding gowns, Mother of the Bride outfits, and tailored suits.
If you would like to find out more about having something created especially for you then please feel free to get in touch.
It's been so lovely working with you. I couldn't have done it without your incredible talent. Thank you so much.

DESIGN PROCESS

The first step in the Design Process is a one-to-one consultation with Anne in her Dublin studio.
This first stage is a creative collaboration where, after measurements have been taken, you'll have the chance to explore a wide variety of fabric samples and discuss any unique design elements that you would like to see in your finished garment.
As a dressmaker in Dublin, Anne has plenty of clients who come with their own ideas garnered from photographs, favourite wardrobe pieces, or images from catwalk collections.
Once you are happy with the design, and you have chosen some fabrics you love, Anne will then order some swatches so you can get a clear picture of what your finished garment will look and feel like.
The next step involves making an appointment to return to the studio for a fitting of the toile which is made up in calico or lining material. It is at this point that the design and fit of your garment are refined to ensure your garment will hang perfectly on your figure. Then, you'll finalise your fabric choices.
Depending on the complexity of your garment, there will be a further two to five fittings to allow your dressmaker to make detailed refinements before your finished garment is finally ready to wear.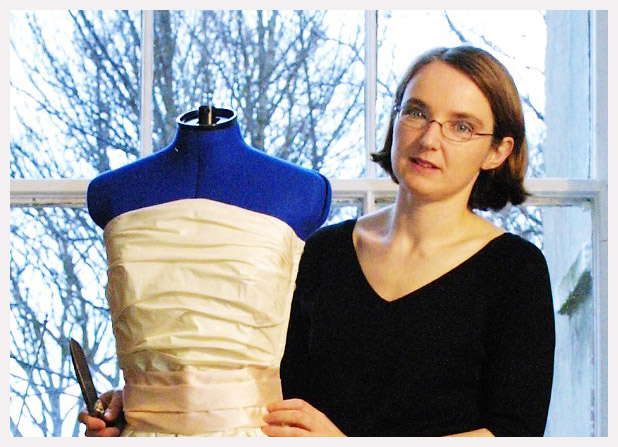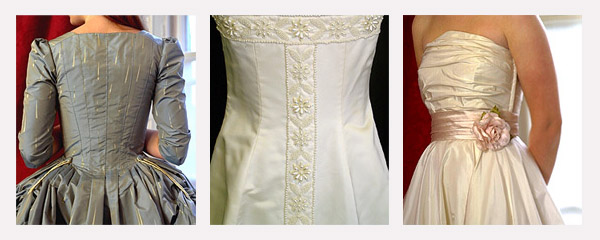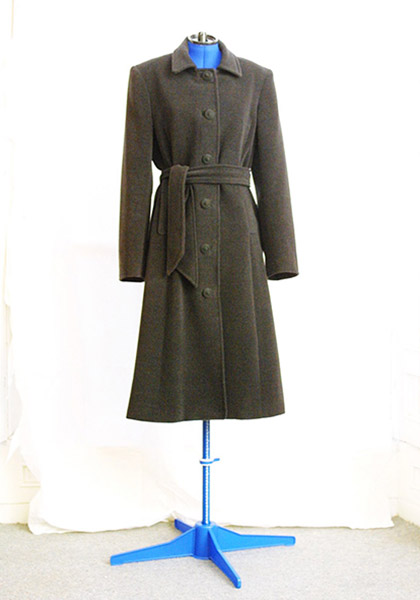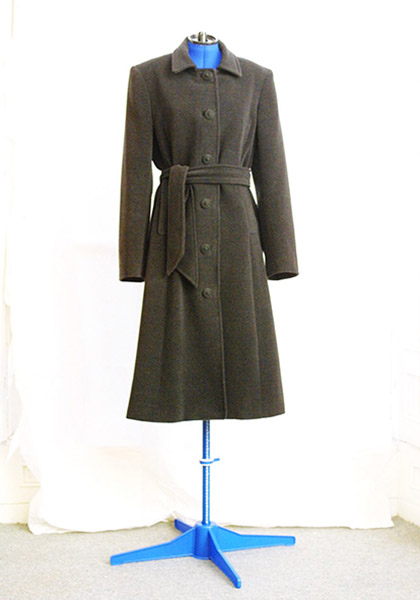 WOMEN'S BESPOKE DESIGN

As a dressmaker and designer, Anne has created a wide range of bespoke womenswear to produce unique wardrobes that cover every occasion including daywear, workwear, evening wear, and casual garments.
Because every garment is tailored to the individual, Anne's clients have often enjoyed bringing a personal touch to their wardrobes whether that is through the choice of fabrics or by adding special embellishments or nuances to patterns.
Wearing bespoke garments give you the confidence to know that you are dressed in a level of craftsmanship and quality that not only flatters beyond anything readymade ever could, but also reflects your own unique style and flair too.
If you would like to find out more simply get in touch on 01 672 9369 or email using the form below.

COSTUME

Anne has worked in the costume department of The Abbey Theatre, Glyndebourne Opera, The Lir as well as making costumes for many Irish theatre companies.
She also works as a freelance costume maker for major film and television productions in Ireland, including in recent years Penny Dreadful, Ripper Street and Into the Badlands.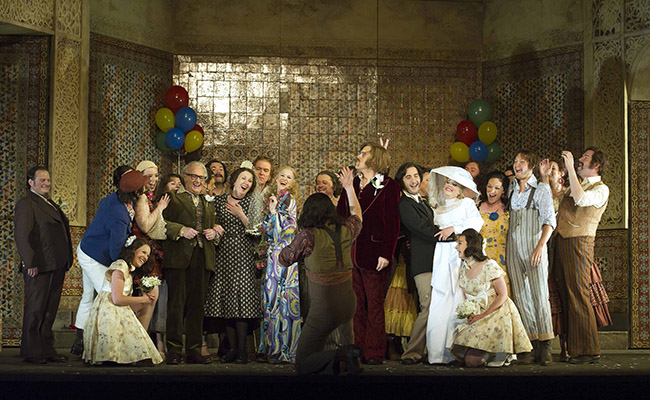 Le Nozze di Figaro, Glyndebourne Festival 2012. Photographer Alastair Muir.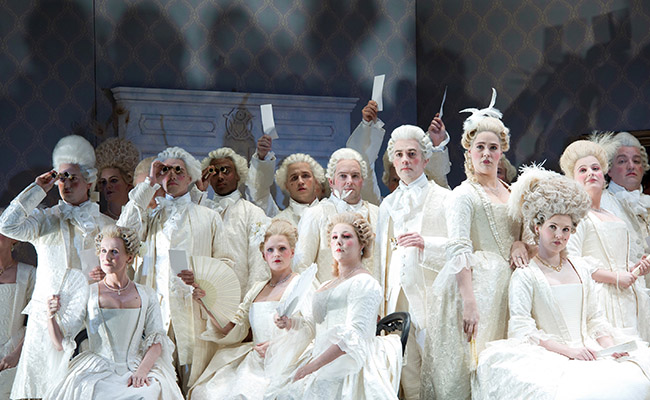 DON PASQUALE, Glyndebourne Festival 2011. Photographer Bill Cooper.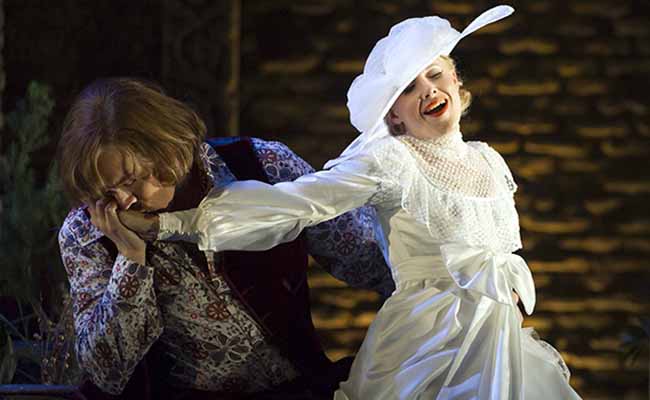 Le Nozze di Figaro, Glyndebourne Festival 2012. Photographer Alastair Muir.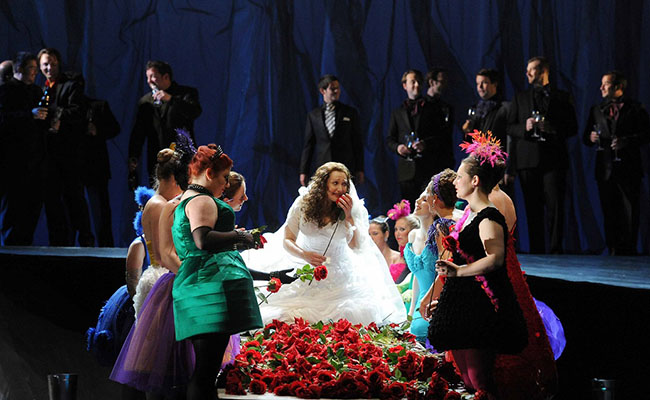 Rusalka, Glyndebourne Festival 2011. Photographer Alastair Muir.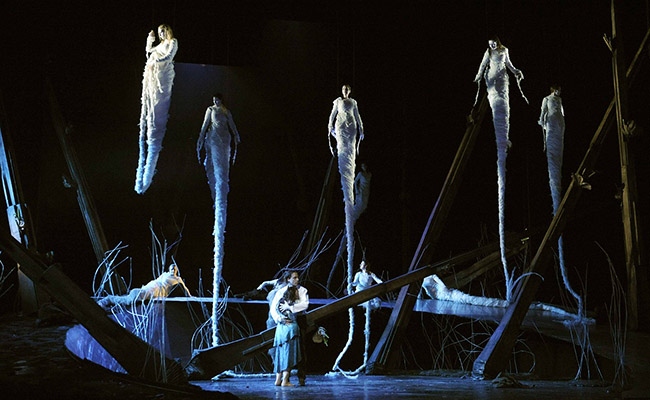 Rusalka, Glyndebourne Festival 2011. Photographer Alastair Muir.

COSTS

All of Anne's creations as a dressmaker are made to measure and as such the costs reflect the amount of time involved in working with the client as well as the work on the garment itself. However, the following may be used as a guide and all prices listed exclude the cost of fabric:
Skirts/Trousers from €200
Jackets/Coats from €500
Dresses from €500
Suits from €700
Bridesmaids from €500
Wedding dresses from €1,500
Mother of the Bride/Groom from 900
If you prefer, you are free to source your own fabric for Anne to work with, or you can choose from her fabric selection at her Dublin studio.
A deposit of 25% is required after the initial consultation.

CONTACT DETAILS

Anne O'Mahony Dublin Dressmaker
Studio 32,
The Tower Design Centre,
Trinity Technology & Enterprise Campus,
Grand Canal Quay,
Dublin D02 T921,
Ireland.
By Appointment:
Monday to Friday 10am to 6pm
Evening and Saturday appointments are also available by request.
There is free parking available within the Trinity Centre – to access the Trinity Centre by car, please turn onto Grand Canal Quay from Pearse Street.
TELEPHONE:
+353 (0)1 6729369
MOBILE:
+353 (0)87 2272924
EMAIL:
info@anneomahony.com
Privacy Policy.
The personal data I store about you is your name, and/or an email address, and/or phone number. Subsequently, if you are a customer, I will have a record of your measurements.
To the best of my knowledge, this data was authorised by you. If this is not the case please let me know.
I never share your data with a third party and will never do so without your expressed permission.
What if you don't want to share your data with me? You should tell me so I can delete your data from my records.
As the dedicated data protection officer (DPO) you can contact me at info@anneomahony.com or by post to:
Anne O'Mahony, Studio 32, The Tower, TTEC, Grand Canal Quay, D02 T921.